An ancient family curse
A desolate moor
A spectral hound and a deranged killer on the loose.
A masterpiece of mystery and suspense, The Hound of the Baskervilles is the most celebrated Sherlock Holmes story of all.
Canny and Nicholson's hilarious adaptation of Conan Doyle's classic tale will have you both trembling with fear and shaking with laughter.
Director Marieke Audsley says "I had such a wonderful time directing Beryl in Beverley last year that it's a treat to be back at ERT. Canny and Nicholson's adaptation of Conan Doyle's classic tale is fantastically entertaining and will be a real pleasure to direct and share with audiences"
An East Riding Theatre Production
Suitable for ages 8+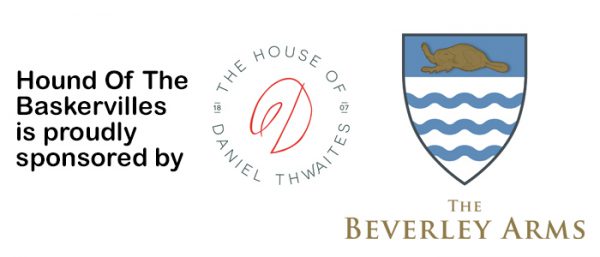 "What makes Beverley a special place is the way the community works together. Whether you live in the town or are visiting, it is a vibrant place to enjoy. And that's why we are proud to support local groups and initiatives, like East Riding Theatre, that keep that community spirit alive"
Chantell Dickinson, General Manager, The Beverley Arms.