Back in 2017, in conjunction with the first run of Spoonface Steinberg – a one-woman play about an autistic girl grappling with terminal illness – Dr. Brett Heasman from the Department of Psychological and Behavioural Science, LSE, brought together a series of stories for an exhibition here at ERT.
The exhibition, part of the Open Minds project that promotes diverse autistic voices through free public exhibitions, composed of audio and visual material aimed at displaying the unique experiences of those who are diagnosed with autism, or are carers for individuals with autism. Through telling a broad range of stories, it was hoped that viewers challenged their perception of what a 'normal' experience is, and in turn, reflected upon how they can recognise and help reduce discomfort for autistic people in their everyday lives.
In collaboration with Matthew's Hub, a local charity who supports autistic people aged 13 and upwards, participants were chosen from across the East Riding and those involved indicated that their preferred term of identity was 'autistic people'. Professional portraits were produced by Lydia Meredith, and ERT's graphic designer, Gordon Meredith curated the exhibition which was shown on-site at East Riding Theatre.
"The word 'autism' encompasses both diversity and complexity. People diagnosed with autism have unique ways of experiencing the world and perceiving others, are diverse in their abilities and behaviours, and are often represented from the 'outside' by books, films, the media and science. It can be hard for society to understand their specific and complex needs, which in turn can negatively impact their quality of life, relationships, support networks and job prospects," – Dr. Brett Heasman
"I think the way that society has been broadening out and developed to an extent more of an understanding of people with autism, and people on the spectrum, and people with different disabilities… I'd say they are more tolerating than understanding. Which to be honest, is okay but I'd rather people get where I'm coming from."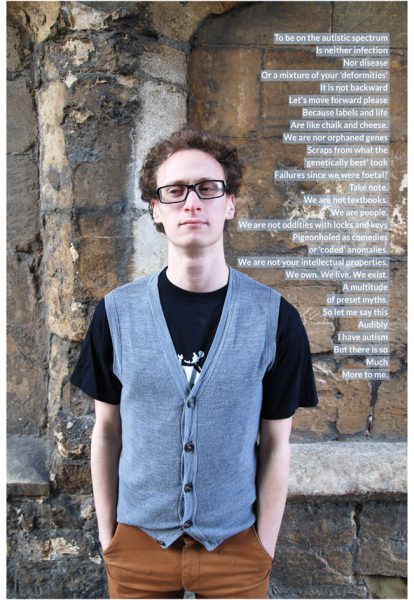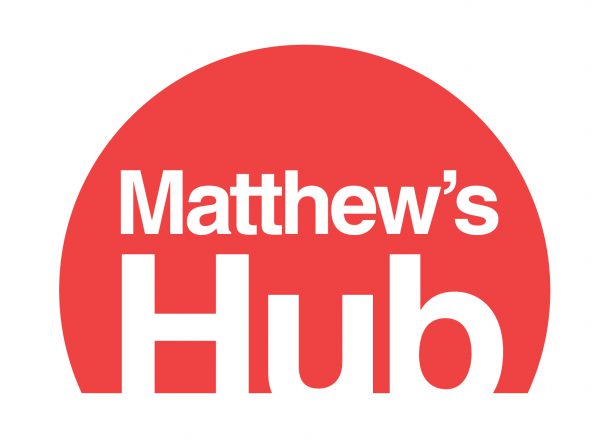 Matthew's Hub is a support service for individuals age 13 and over with High Functioning Autism/Asperger's Syndrome, anyone without a Learning Disability can be referred to their service or self-refer. Matthew's Hub currently supports around 300 members in the Hull and East Riding Area. Based in Hull at Regent House in Ferensway, the team provide a rang of support from assisting with Benefits, Diagnosis, Social Opportunities, Housing to Anxiety.
If you, or anyone you know, would like to access support from Matthew's Hub please visit: www.matthewshub.org
*This exhibition was reproduced with permission from those involved in organising and delivering it.