An East Riding Theatre Production…

An ancient family curse, a desolate moor, a spectral hound, and a deranged killer on the loose.
A masterpiece of mystery and suspense, The Hound of the Baskervilles is the most celebrated Sherlock Holmes story of all. Adapted for the stage by Steven Canny & John Nicholson, this outrageously entertaining version of the classic tale is sure to have you howling with laughter. 
When Sherlock Holmes and Doctor Watson are sent to investigate the suspicious death of Sir Charles Baskerville, the case takes a strange turn. With a giant hound at large, it's down to the famous detective to solve the mystery and save the Baskerville family heir…
A hilarious whodunnit for audiences of any age.
"It is packed with the sort of old-fashioned humour that promises to have the audience howling with laughter (pun intended)." – Hull Is This
"I have seen Steven Canny and John Nicholson's spoof stage adaptation presented in several places with varying degrees of success, but none of those interpretations have had the zany joy, sheer energy and theatrical clowning self-confidence as that of Marieke Audsley's direction for East Riding Theatre at Beverley." – On Magazine
"…world of mock melodrama and silliness." – The British Theatre Guide
"What is good – and it is very good – is the spot-on synchronisation of move and gesture." – The Reviews Hub
Directed by Marieke Audsley (Beryl, Frost Hollow Hall) and starring Mariana Barbera, Annie Kirkman and Mark Conway. The cast of three actors will play 14 different characters in this comic spoof of beastly proportions.
The Beverley Arms is proud to sponsor The Hound of the Baskervilles.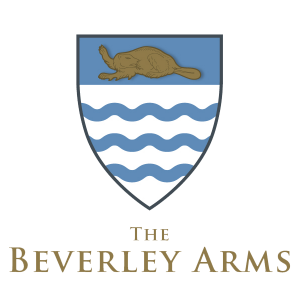 Reduced Capacity Performances
If you would prefer to watch the show with smaller audiences, please choose one of the reduced capacity performances below: