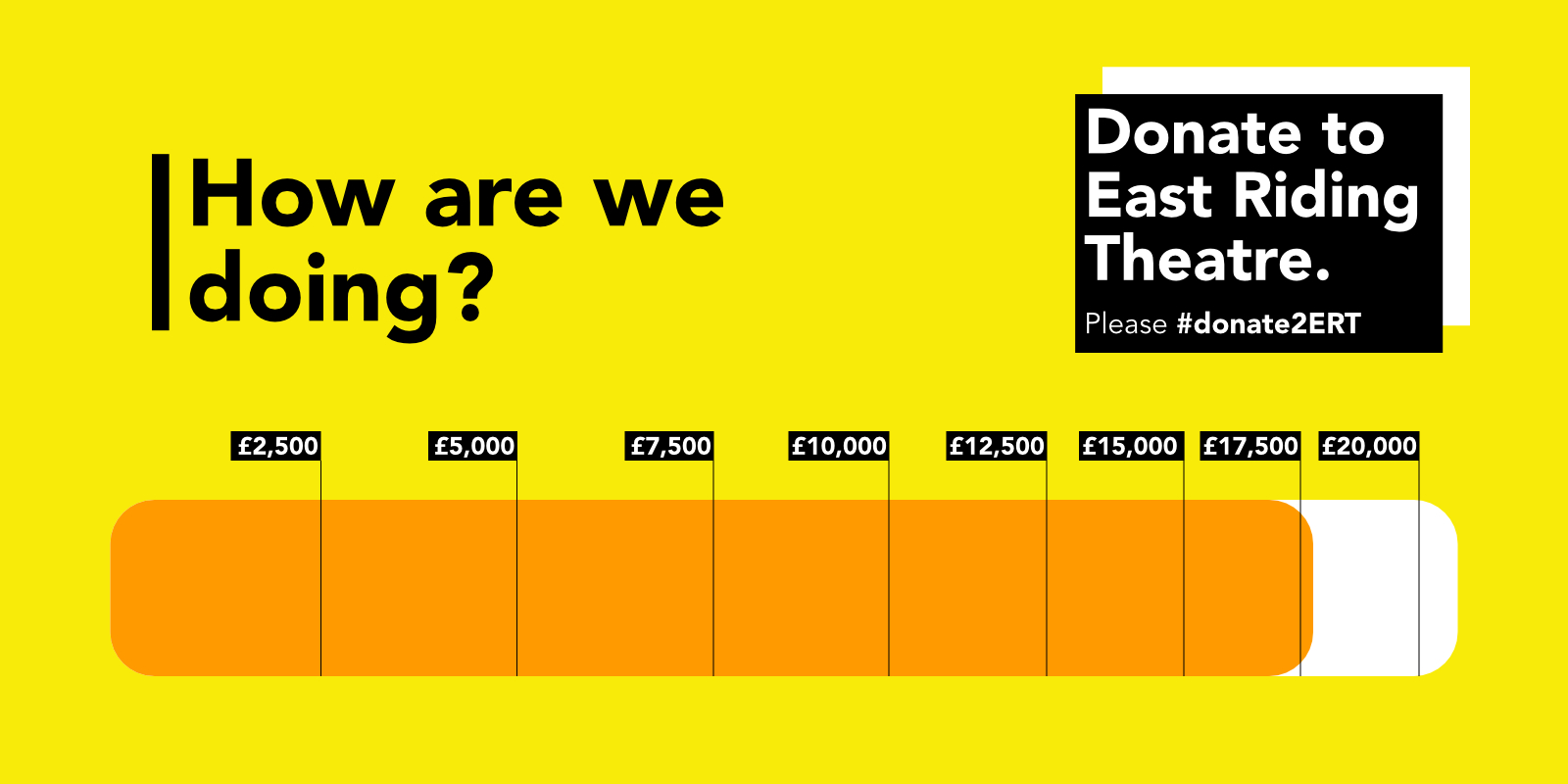 We're aiming to raise £20,000 through public donations. This money will go towards supporting our future as an arts organisation and a valued local charity.
With your help, we can look forward to returning stronger than ever in 2021 and once again support the local economy by bringing joyous, life-affirming productions to our community.
How you can donate…
You can donate to East Riding Theatre by three ways:
By visiting our online box office. Simply, click the link below and follow the on-screen instructions.
*Tick the 'Gift Aid' button to allow the theatre to reclaim 25p of tax for every £1 you donate.
By texting 'ERTATHOME' with your chosen amount to 70490. (For example, to donate £10, text 'ERTATHOME 10')
*Please note: text donations only work on networks that support short dial codes.
*Our address is: 10 Lord Roberts Rd, Beverley HU17 9BE.
You can also name a seat or brick. With options starting at £50, commemorate a loved one, celebrate a birthday or simply show your support!
Where your donation goes…
We are a registered charity (no: 1166020). We provide people in the region with an opportunity to engage with theatre in a levelling and accessible environment.
The day-to-day running of the theatre relies mostly on volunteers, including: a front of house team, a small managerial team, and a volunteer board of directors. The theatre's output however, is reliant on a limited team of paid staff. Your donations will help us to support these staff and in turn, ensure that the theatre can continue to deliver high quality productions.
What your donation does…
Your donation allows us to do four things:
Ensure we can continue to deliver exciting and community-valued theatre
Support the employment of our small-but-essential team of staff
Engage local arts freelancers who are struggling during the pandemic
Cover some of the building's rent and upkeep during closure.
Help share the message…
To help get our message out we've created a selection of images that we'd love to see shared on social media – don't forget to use the hashtag #donate2ERT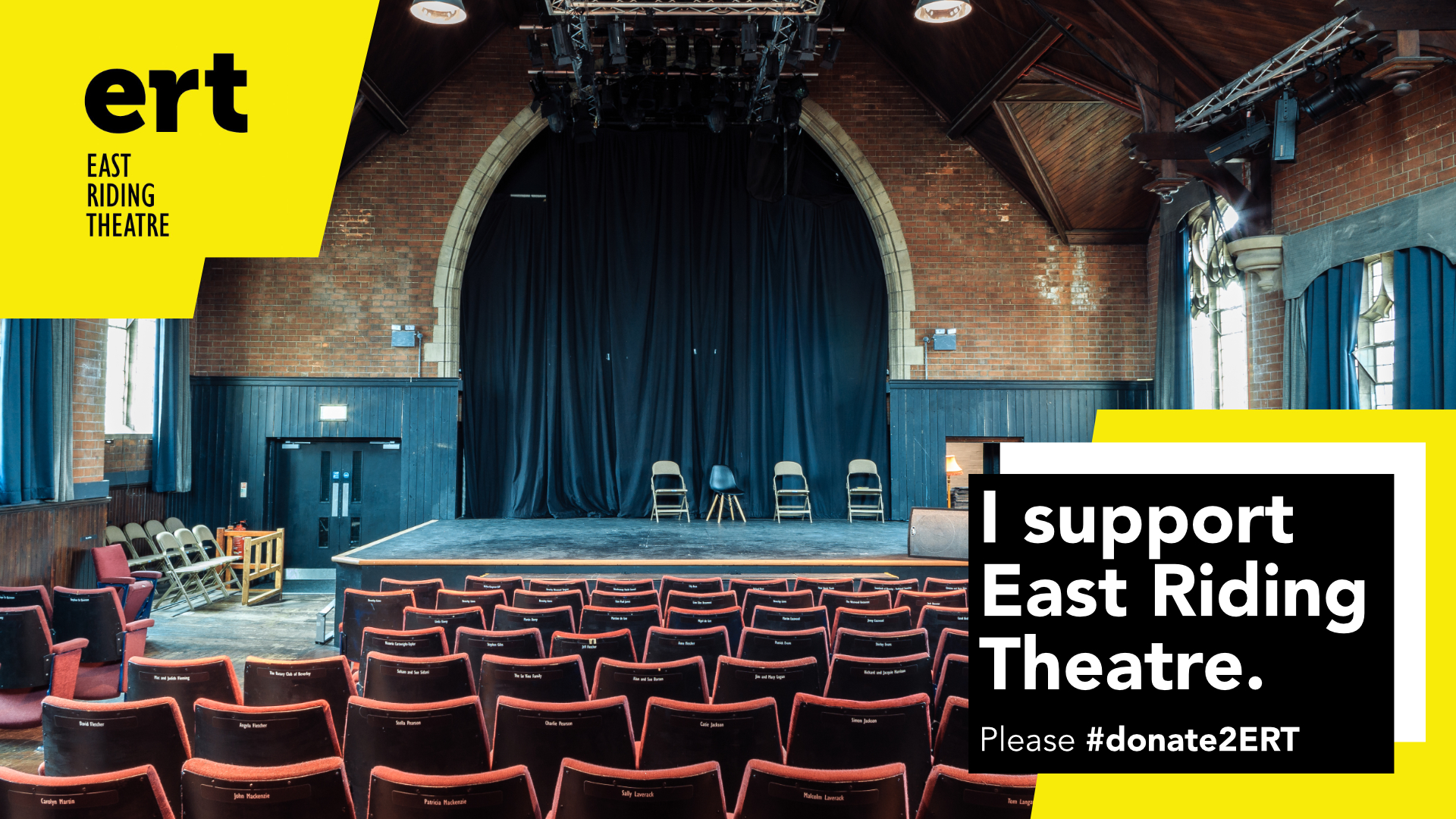 Other ways you can help us…
You can also help the theatre by buying a gift voucher or becoming a 'friend of the theatre'.
You can do each of these by visiting our 'Support Us' page, or by clicking the button below.
*If you would like to change the amount to something other than £5, £10 or £20, please contact boxoffice@eastridingtheatre.co.uk