After a long 18 months East Riding Theatre had its first in-house production opening night since the Covid-19 pandemic.
ERT welcomed its audiences back with Harold Pinter's classic play The Dumb Waiter.
Our Artistic Director Adrian Rawlins was interviewed by BBC Look North along with director Martin Hutson and actor Nick Figgis. The feature was broadcast on both the lunchtime and Evening news.
Click below to watch (ERT features at 22:37 onwards)
The story explored the impact of the pandemic on the theatre industry and what it was like to be reopening after a year and half of closure.
Adrian commented on the need for support from the local community:
"We have a very small paid workforce and we are supported mostly by a great number of local volunteers, so the theatre survives on goodwill and heart"
"We've done everything we can to encourage and support, and pray that the public will come back. If you feel you can, then come back to the theatre. We really need the audiences back because otherwise we won't survive"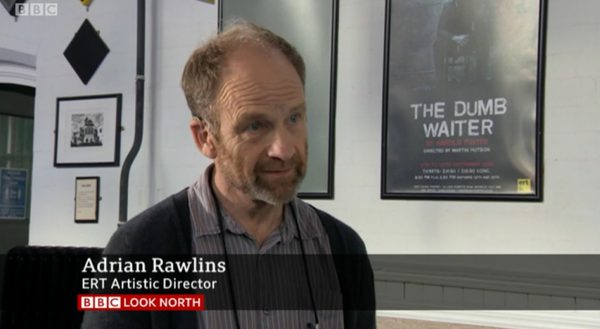 Martin Hutson said: 
"Everyone is just so grateful to be back that the general atmosphere in the industry is gorgeous. We will get back to being grumpy at some point (chuckles) but at the moment everyone is just so thrilled"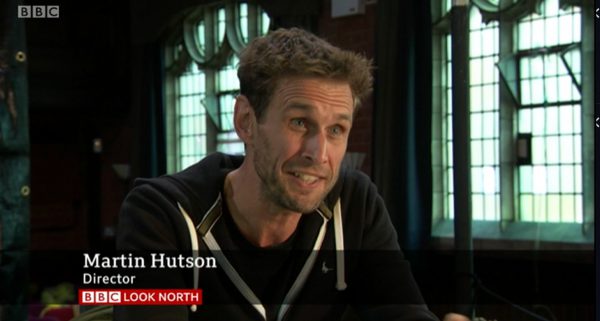 Nick Figgis said:
"It was a hard period, the lockdown, for everybody in the theatre industry, whats really sort of impressive and reassuring for actors who are sort of freelancers is that theatres are putting in the work and the extra time to actually get these things off the ground because its quite a big risk"