Last night, 30th September, between 20:00 and 22:00 – East Riding Theatre was 'Lit in Red'– joining the national campaign to create awareness of the lack of support for the live events sector.
'Red Alert – Stand as ONE', is a campaign to raise public and media awareness in support of the live events sector which employs over circa 1,000,000 highly skilled people in the UK, all of whom have had no work since March 2020 with little likelihood of restarting until Spring 2021. More so, recent government announcements regarding a replacement for the 'furlough scheme' have seen insufficient support announced for freelancers especially, making the outlook currently even bleaker.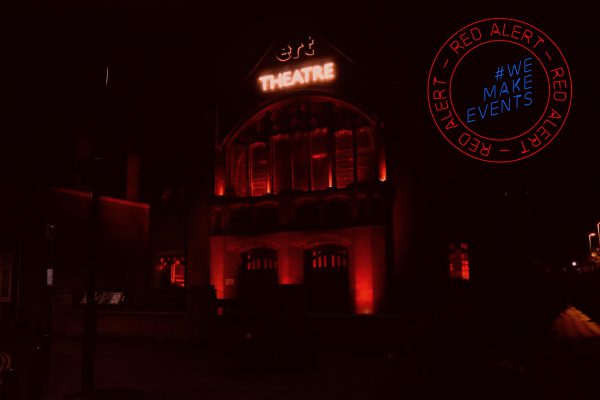 Previously during August, on the last national day of action – 700+ buildings within the arts, culture and events sector were 'Lit in Red' which has been shared online to an international arts community. In September, we hope again to share the message far and wide and encourage members of the public to post using the #lightinred.
ERT's General Manager, Sue Kirkman commented: "We are very pleased to be able to support the 'Light it in Red' Campaign. ERT is an independent theatre with limited resources and, since closure, thanks to the support of locally based freelancers we have maintained contact with our audiences through our active online programme. The professional contribution of those freelancers will play a key role in the theatre's successful reopening during 2021."
ERT strongly feels the importance of raising awareness to the lack of support for thousands of freelancers within the live events sector and the dependence on their help to rebuild our nation's great artistic industry. In the coming months we will continue to support the industry in its attempts to protect and save the livelihoods that keep it living and breathing.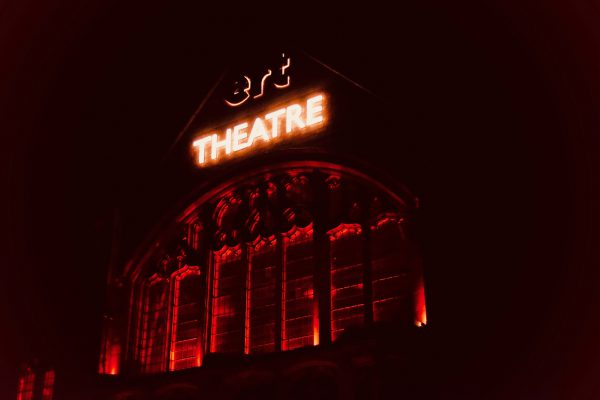 To find out more about the 'Red Alert – Stand as ONE' campaign – see 👉 www.lightitinred.co.uk