*Please note: the Christmas market is now full*
East Riding Theatre will be hosting an online Christmas Market from Wednesday 25th November, to Wednesday 23rd December.
The online Christmas Market has been created in response to the announcement of the cancellation of our popular in-person Christmas Market, normally held in our Café Bar. East Riding Theatre would like to offer those businesses who would've been taking part, and those who perhaps wouldn't have been, to join our online version. 
Each week, ERT will be collating and publishing a list of 10 businesses. If you'd like to visit the market, please visit: https://www.eastridingtheatre.co.uk/events/
We are keen to support all local businesses especially craftspeople, creative practitioners and artists whose livelihoods have suffered during the pandemic.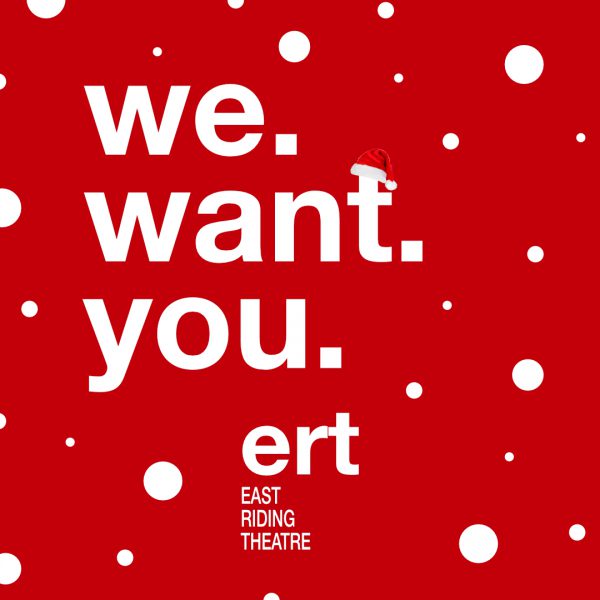 Sue Kirkman, the theatre's General Manager, said: "Freelance creatives have experienced huge financial challenges throughout lockdown, resulting in little or no income through work drying up or simply not qualifying for furlough. In supporting their creative businesses and encouraging people to buy local over the Festive season, I hope ERT's modest gesture can make some difference.
"The Christmas Market is a brilliant opportunity for any new businesses and traders to showcase their creative work. We encourage anyone from Christmas card makers to small independent fashion brands, to get in touch and get their work seen."
The ERT Virtual Christmas Market will run from 25th November to 23rd December. For press information, please contact our marketing officer at: nick@eastridingtheatre.co.uk
Fast, Funny and Furious. No safety nets, just flying by the seat of their pants!
Once upon a time 3 self(ie)-obsessed strangers were plunged through the pages of your favourite fairy tales...
Find out how to access the online content we've been releasing during lockdown.