East Riding Theatre is proud to announce we will be releasing a FREE pre-recorded performance of the one-woman play Spoonface Steinberg on 23rd October 2020.
Written by Lee Hall (Billy Elliot) and first broadcast on Radio 4 in 1997, the play follows an extraordinary story of faith, love and the meaning of life, including Hall's trademark sense of humour in the face of tragedy. An intensely moving and profound experience, the hour-long play consists of a powerful monologue by it's main protagonist Spoonface Steinberg, an austic girl grappling with terminal illness.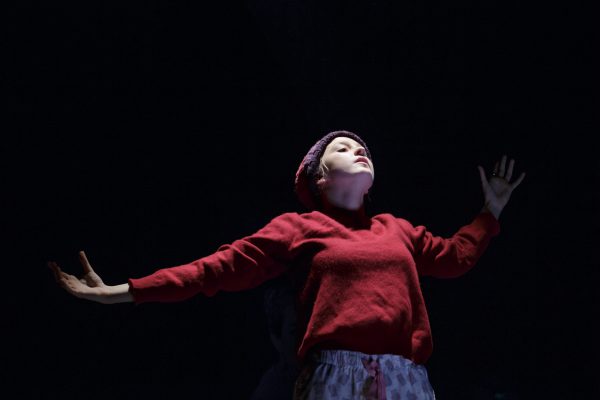 For ERT's production, Spoonface is played by Evie Guttridge, an alumni of our coveted Summer Schools and a rising star in the local, national and international performing arts scene. ERT's artistic director, Adrian Rawlins (Chernobyl, Harry Potter) directs the one-woman production. He says:
"A year or so after I first directed Evie Guttridge I suggested we work on a one woman show together. After wrestling with the role over a long rehearsal period Evie finally arrived at a wonderful, touching and thought provoking portrayal of 'Spoonface' and held the ERT audience spellbound for the hour's duration – no mean feat for an actor of any age and experience!
"Evie went on to take 'Spoonface' to New Zealand to great acclaim. It's a piece of theatre that both Evie and myself are incredibly proud and hope you enjoy this on-line performance as much as we enjoyed making it."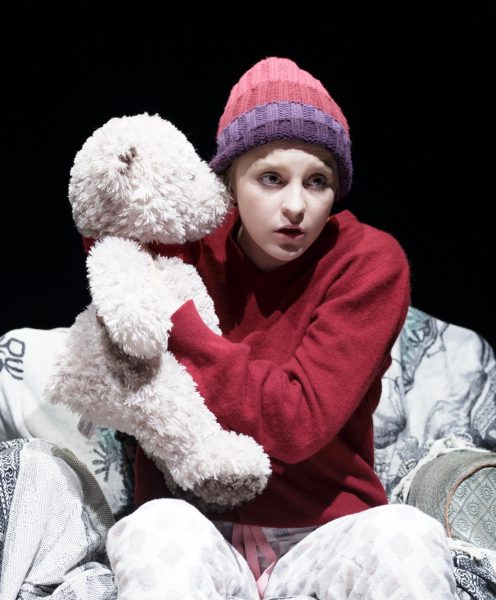 The first production of its kind and size for East Riding Theatre's relaunched online programme, Spoonface Steinberg will be a brilliant alternative reminding regular theatregoers of ERT's high-quality work, and providing opportunities for new audiences to experience our shows for the first time.
Spoonface Steinberg will be available for FREE to watch online at www.eastridingtheatre.co.uk/spoonface-steinberg/. (Please note: you cannot watch the performance until Friday 23rd october.)
Interested audiences are encouraged to sign up to our mailing list to hear more about the production and find out how to access it on the 26th September. This can be done at: http://eepurl.com/dsN-In
We urge members of the public who take advantage of this event to consider donating to the theatre, which will help us cover our building costs during the difficult months ahead and possibly put on more innovative digital theatre in the near future.
To donate, please visit our Donations page or Text 'ERTATHOME' with your chosen amount to 70490. (For example, to donate £1, text 'ERTATHOME 1')